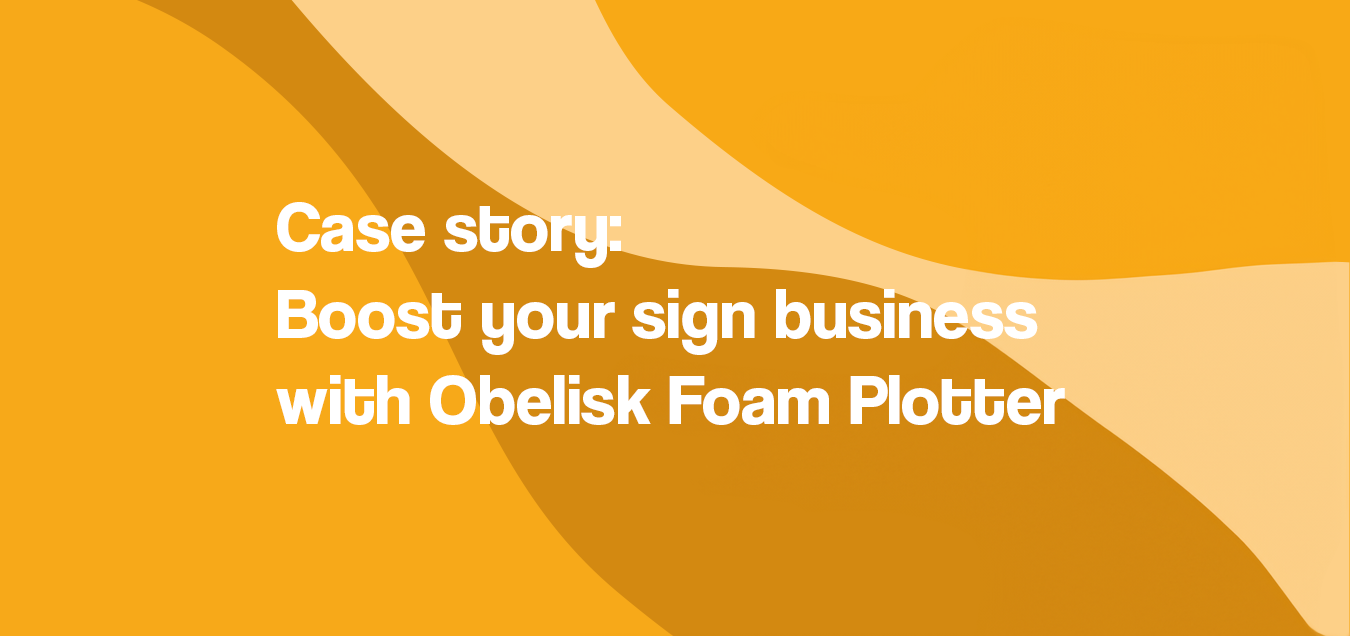 Boost your sign business with the Obelisk Foam Plotter: PrintEasy's Success Story
Considering investing in a foam cutter? Great idea! That's exactly what our customer, Martin Bauer, did years ago, and today he proudly owns an Obelisk Foam Plotter that benefits his business. Let his story convince you:
In 2018, Martin purchased an Obelisk for his company, PrintEasy, and in less than two years, he had recouped his investment. Martin's own words about the Obelisk Foam Plotter:
"The Obelisk Foam Plotter is a fun addition to printing, something my competitors don't have. For me, the investment paid off in less than 2 years. It was incredibly easy to get started, and no 3D software was required."
Below, you can see some of the fantastic signs Martin and PrintEasy have created using the Obelisk over the years:
Martin continues: "Initially, I thought of offering all thicknesses and qualities of foam. Now I know that customers mostly demand 30mm Signfoam. I mainly create indoor signs, which I hand-paint using rollers and brushes, but I also make some larger outdoor signs."
The Obelisk Foam Plotter is a compact, user-friendly, and enjoyable tool for manufacturing signs, profile letters, and decorations in foam. Foam is an ultra-light and cost-effective material, unlike traditional acrylic signs, which are both heavy and expensive due to increased material costs.
The Obelisk cuts precisely and silently using a heated wire, with no odor or smoke. It also takes up minimal space, making it easily placed, even in a small office.